The Weight of Water by Sarah Crossan
Kasienka, a twelve-year-old polish girl has just moved to England, to look for her father. She knows little English, and her peers know no Polish. How will she cope with new found friends, enemies, and lovers?
Sarah Crossan's The Weight of Water is written in verse. Whilst other books of hers, such as One and We Come Apart, work in verse, I do not think that The Weight of Water worked in a similar way. All it meant was that the book, which looked like your average sized book, was in fact very short. I did not feel like the poetry enriched the book, in fact, it felt like a lot of description was being taken away from the book in order to make it into a poem. Whilst, of course, poetry can often be the most descriptive type of writing, but for me, it just felt like everything was being skipped over. As well as this, short chapters made it quite hard for me to really connect with the characters. I didn't feel like I got to know Kasienka that well, let alone all of the other characters.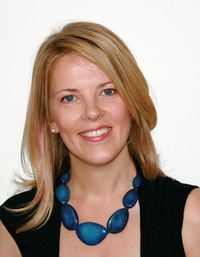 Sarah Crossan
However, The Weight of Water wasn't all doom and gloom. I felt that the plot was solid, and actually quite enjoyable. The characters, whilst seeming to be distant, were still likable and it highlighted problems faced by many immigrants. These included on that happened at the beginning of the book, when a teacher assumes Kasienka wants to be called Cassie. Is this an act of Xenophobia? Or is this merely a teacher thinking that she is doing the right thing. As well as this, it highlights issues with bullying, especially with foreigners. Kasienka gets bullied herself, and many of the teachers seem to look away, or not notice. This is particularly relevant as last week was
anti-bullying week
.
I am going to give it a 7/5,
An age rating of 10+
The Weight of Water